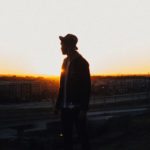 As you grow each day and learn new things, what will mould and shape your character? What will people say about you? Will you leave a Godly legacy for your children? Are you leaving a good example for others to follow? Does your life reflect your Godly heritage? 
"But ye are a chose generation, a royal priesthood, an holy nation, a peculiar people; that ye should shew forth the praises of him who hath called you out of darkness into his marvellous light" I Peter 2:9
Recently, I received an email from a friend – far across the country. It asked one question and required a one-word answer only: "describe me in one word". I got daring and forwarded that email on to friends, family and co-workers. So far – so good. I am ever conscious of the things I do; my actions and words reflect the things in my heart. No, I am not perfect, BUT, the way I react to failures, disappointment and even joyous occasions, will show what I am about. Positive or negative – each reaction  will make a lasting impression. "He must increase, but I must decrease." John 3:30
How I treat my spouse and children say much about my character. I can be loving, caring and kind, and let that show in each situation and interaction with my family. I'm not just talking about when others are around to see, I'm talking about in private. My family will either feel genuine love or they will feel the fickleness in my actions. I want to be real.
Friends I regularly see and co-workers I see during the work-week spend countless hours with me, outside of home and church. How I behave during those time speak volumes about me! My words, my actions or reactions all reflect the things in my heart and mind. Yes, I get mocked (for His name's sake), cajoled and teased – yet I go on. I'm famous for my "God-emails" and "God-stuff". "In thee, O LORD, do I put my trust; let me never be ashamed: deliver me in thy righteousness." Psalm 31:1
Many times, it is those people who mock that are the very people that come to me when things in their work life or personal life go wrong. "The Spirit of the Lord GOD is upon me; because the LORD hath anointed me to preach good tidings unto the meek; he hath sent me to bind up the brokenhearted, to proclaim liberty to the captives, and the opening of the prison to them that are bound; To proclaim the acceptable year of the LORD, and the day of vengeance of our God; to comfort all that mourn." Isaiah 61:1-2
I am who I am in this moment of time because the Lord has placed me here… "and who knoweth whether thou art come to the kingdom for such a time as this?" Esther 4:14
I want my life to reflect the glory of God – to praise His name, to show He is real, He listens and answers prayers through our daily lives. With each struggle in life, I want to smile and keep my head up; and let my strength come from Jesus … for His light to shine! Without Him, I can do nothing; I'm in partnership with Him – He's my strength, my all in all and I'm the vessel here to show His gory.
Live a life that will leave a good testimony, one that gives hope and points other to Jesus. How will you be remembered? "Not I, but Christ in me…" Gal. 2:20  Marcella Williams