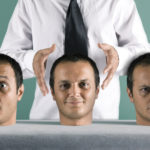 Human nature always chooses the most qualified candidate. Isn't that what a job interview is all about? Starting as soon as little children are old enough to pick teams, the best athletes are chosen first, followed by friends and then the rest.
However God never thinks about things the way we do. In Nehemiah 3:8 we find, "Uzziel son of Harhaiah, one of the goldsmiths, repaired the next section;(of the wall) and Hananiah, one of the perfume-makers, made repairs next to that. They restored Jerusalem as far as the Broad Wall." (NIV)
God never bases His choice on our ability. I can't imagine a profession further from brick layer / wall builder than perfume maker and goldsmith. Since God wants us to trust Him for the outcome, our ability is irrelevant anyway.  What He looks for is obedience. He considers, will they do what I ask regardless of their fears or opinion? Will they ask for My help? This, of course, scares the poor human to death but God values obedience more than sacrifice.
"But Samuel replied, "What is more pleasing to the LORD: your burnt offerings and sacrifices or your obedience to his voice? Listen! Obedience is better than sacrifice, and submission is better than offering the fat of rams." I Samuel 15:22 NLT
I think that is because sacrifice implies you have something to give. Obedience goes forward based on discipline and respect in the ability of the one who commands you. When we are weak, He is strong.
" … My grace is all you need. My power works best in weakness." So now I am glad to boast about my weaknesses, so that the power of Christ can work through me." 2 Corinthians 12:9 NLT
So God's perfect choice is often the obedient, dependant, helpless 'child' who will work for the kingdom and give God the glory. We call this unqualified, God calls this a perfect fit. – Colleen Biermann